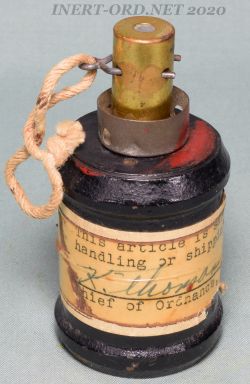 From an estate sale of a Navy Seabee.

"This article is safe for handling or shipping"
"K. Thomas Chief of Ordnance, 76NCB."
(Naval Construction Battalion).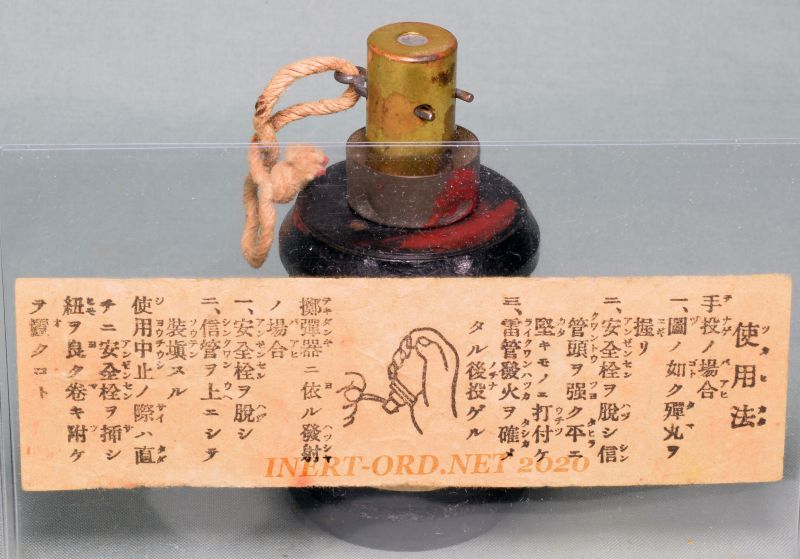 Inside was this exceptional example of the T99 instruction label, usually glued to the outside of the body.
Translation:

(Right Side)
How to use, when thrown by hand.
(1) Hold grenade as shown in illustration.
(2) Pull out safety pin and pound the fuze head flatly on hard object.
(3) Once the detonator has fired throw the grenade.

(Left Side)
When fired by grenade launcher
(1) Pull out safety pin.
(2) Load with fuze upright (upside).
If grenade is not to be used, immediately replace safety pin and roll-up the string (for storage).
Thanks Mark S. & his friend Peter in Australia for the translation help!

It's printed on very thin and delicate paper. It's no wonder these labels didn't survive well.

Compliments to the soldier who had the foresight to save this interesting bit of WWII militaria.