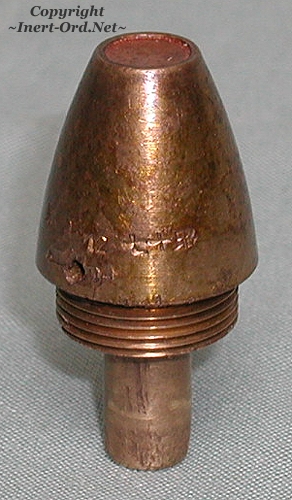 Type 100 Small Instantaneous Fuze

This fuze is used on 20mm and 37mm aircraft, anti-aircraft, anti-tank and tank guns.


It has a centrifugal detent supporting the striker which moves out of the way when fired. On impact the firing pin is driven into the primer.

See my page about the Type 100 Anti-Aircraft Round.

Interesting that the side-access port was capped, staked and then ground flush.