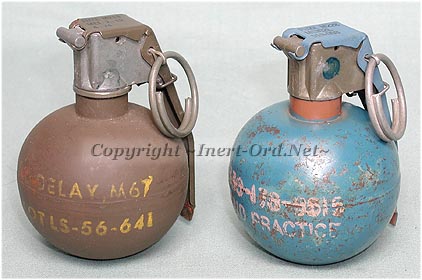 Developed about the same time as the M61 grenade, the M67 is smaller, easier to throw and of simplified manufacture.

The body consists of two heavy sheet steel halves, welded together at the middle.

The practice version, M69 is of similar construction but with no internal fragmentation matrix. It has a vent hole in the bottom to vent the practice charge. It is painted blue with a red tip on the end of the safety lever.