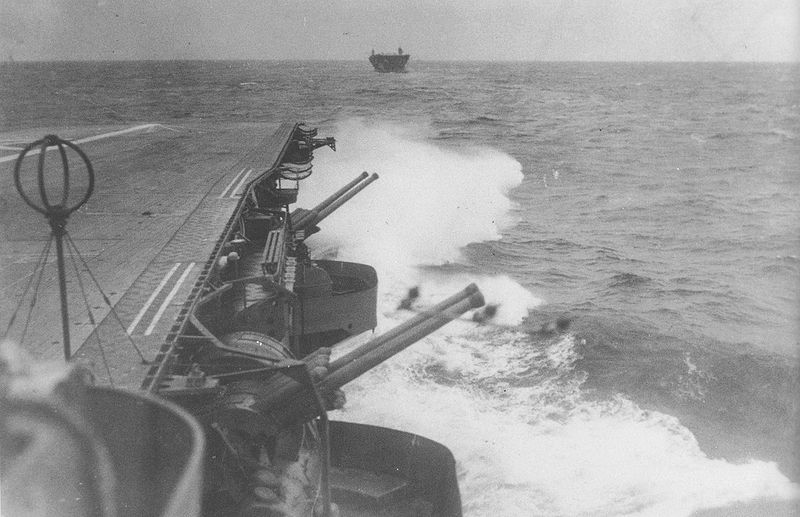 The Type 89 12,7cm (5-Inch) twin tube anti-aircraft gun was the standard AA gun of the large battleships and aircraft carriers of Imperial Japanese Navy during WWII.
Originally designed for use on ships, the Type 89 was also placed in dual mounts at land installations.

Imperial Japanese Navy aircraft carriers Zuikaku (foreground) and Kaga (background) head for Pearl Harbor, November 1941
Type 89 AA Gun Mounts visible in foreground.