Here are the main mechanical components of the AZ5071 PD fuze.
It has a Bakelite striker / firing pin, creep spring, coiled safety band, and setback safety release ring. The detonator screwed into the bottom. Shown at right is the safe (un-fired) condition. The shock of the launch would drive the release ring back over the tabs. This would free the safety coil inside which then expands outward to the wall of the noze cone, this clears the path for the firing pin, which is driven into the detonator upon impact.
Interesting fuze design that found use with the other German munitions as well.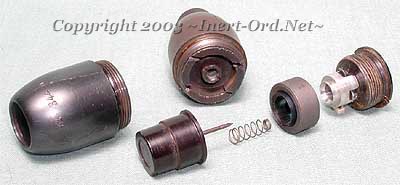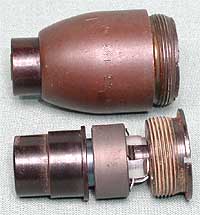 Note: Some have two spanner wrench indentations in the sides of the nose.